The bustling city of Dublin, Ireland is famous for many splendid things, like its postcard-worthy architecture, pub culture, and UNESCO city of literature status. Wildlife, however, isn't one of them. You might see hundreds or even thousands of cows, horses, and sheep during your scenic drive but the novelty of Irish animal life may wear out after a week or two. 
While it's true that Irish wildlife isn't known for being diverse and spectacular, that doesn't mean you can't find attractions for unique animal encounters. 
From the big herd of Fallow deer, roaming around Phoenix park to the colourful birds at Booterstown Nature Reserve, here are 7 must-visit attractions in Dublin for animal lovers. 
1. Visit Dublin Zoo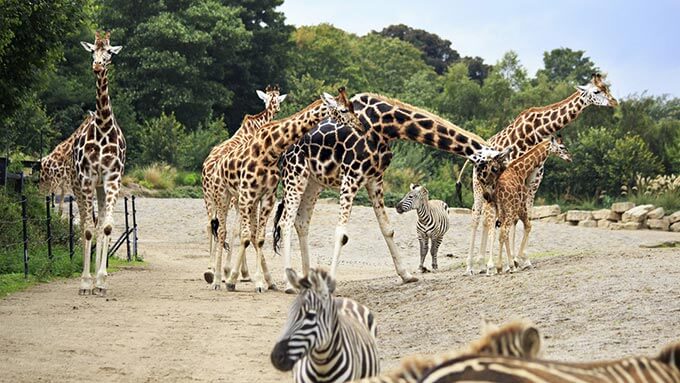 Situated in the heart of the city is Dublin Zoo, established in 1840 and the largest attraction of its kind in Ireland today. Here, you can find over 400 rare, exotic, and endangered animals from all over the world. 
If you're an animal lover, you might feel a little hesitant to visit a zoo due to its bad reputation. But rest assured that Dublin Zoo works in partnership with zoos worldwide to make a significant contribution to the conservation of biodiversity on earth. The beautiful creatures at Dublin Zoo walk freely and can be observed in vast naturalistic spaces with vegetation, substrate, and water features that reflect their natural habitat.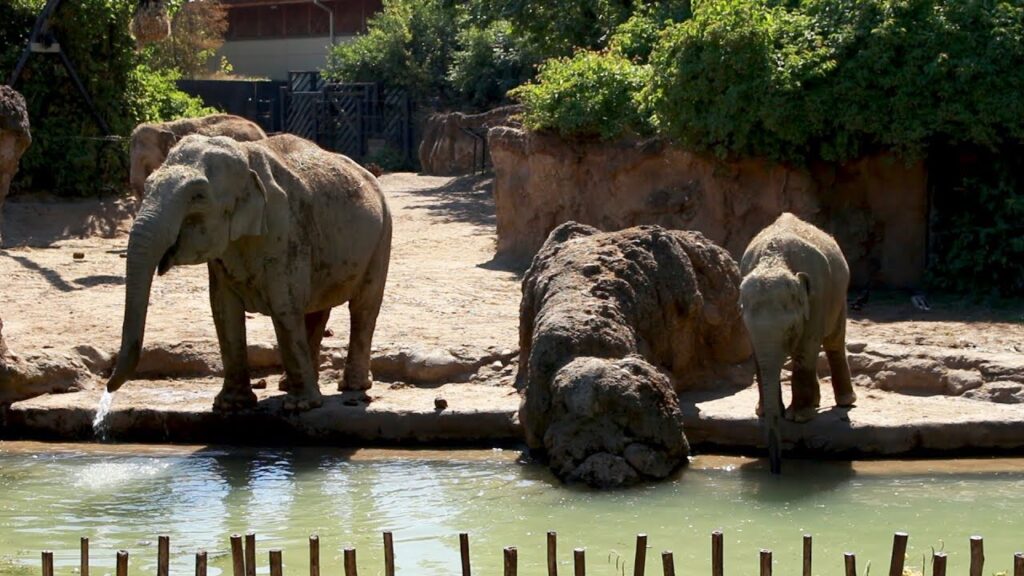 Unlike other zoo animals that are trapped in cages and cramped enclosures, the animals at Dublin Zoo live enriched lives in natural social groups. For instance, the African Savanna habitat is home to giraffes, southern white rhinos, zebras, ostriches, and the scimitar-horned oryx (which was once extinct in the wild). They are fit, healthy, and able to breed and raise their young. 
2. Spot Phoenix Park's Fallow Deer
Dublin Zoo is found in Phoenix Park, the largest enclosed public park in any capital city in Europe. But if you don't feel like visiting the zoo, you can still spot a few animals roaming freely around the expansive park. Perhaps the most popular residents in Phoenix Park are the local Fallow Deer, which has been living there since the 17th century. 
Though there are about 600 deer in the park, spotting them can often be a challenge. They are wild animals, after all, roaming the huge 1,750-acre park. According to locals, the best way to find them is to rent a bike either from Dublin Bikes or from Phoenix Park Bikes. 
The early bird catches the worm, or in this context, the early visitor catches the deer! Make it into a weekend getaway by booking cheap accommodation in Dublin and visiting the park early morning, as there aren't many people and the animals aren't anxious. Again, they are wild animals, thus unpredictable, so don't cycle towards them, pet them, or do anything to distract them. The park officials suggest keeping a distance of at least 50 metres from the deer. 
3. Explore "The Dead Zoo" to learn about natural history
Yes, you've read that right. We didn't say animal encounters are limited to live animals of the present day. 
The Museum of Natural History, also called the "Dead Zoo" features an extensive collection of about two million scientific specimens, making it one of the largest collections of its kind in the world. The zoological museum is a fine example of the scientific wonderment of the Victorian Age. Not much has changed since it was first opened in 1857 by Scottish explorer Dr. David Livingstone and two years before Charles Darwin published The Origin of the Species. 
The Dead Zoo is home to outstanding examples of wildlife from Ireland, some of which can be seen today while others are long extinct. The Irish Room on the ground floor is filled with mammals, sea, creatures, birds, and insects found in Ireland. Greeting you at the entrance are skeletons of three 10,000-year-old Megaloceros (Irish Elk) from the Ice Age. You can also view a massive collection of World Animals, spread across three levels.
4. Trek Dublin Mountains Way
Okay, now back to the live animals, shall we? 
If you want to combine scenic hikes and animal encounters, you may unleash your inner wilderness explorer at Dublin Mountains Way. It's a waymarked long-distance trail that passes along the Dublin mountains, Counties South Dublin, and Dún Laoghaire–Rathdown, Ireland. Along the way, you'll find a wide array of beautiful wildlife including red squirrel, red grouse, Jay, Badger, Kestrel, and Sika deer. 
Also read: How to Avoid Common Pitfalls When Booking Cheap Package Holidays
5. Meet and greet Airfield Estate's lovely farm animals
If your idea of a perfect Irish day out includes visiting a farm and petting friendly animals, then Airfield Estate is the best place to be. The 38-acre estate is the best working example of environmentally sustainable agriculture in Ireland. 
Here, you can experience Irish farm life and meet farmyard animals up close. The lovely creatures you'll get to meet here include livestock animals (sheep, pigs, goats, chickens, Jersey cattle), and their resident fostered donkeys — Conal and Caroll. 
6. Say hello to the alpacas in Howth Head Cliff
You've probably seen dozens of sheep roaming the green pastures but have you seen a herd of Alpacas? Well if you're planning to experience The Howth Head cliff walk, you might get lucky enough to spot a few of these woolly mammals on your trail. 
Like Border Collies, these lovely alpacas are used as guard animals in the area. They protect lambs or sheep against sly foxes. Just be cautious: they're notorious for spitting! 
7. Watch the colourful birds at Booterstown Nature Reserve
Located in Booterstown County Dublin is Booterstown Marsh, this nature reserve is an area of salt marsh and mud, with brackish water. While that doesn't sound like vivid and spectacular scenery, the brightly-coloured residents of Booterstown might convince you to visit. 
Booterstown Marsh is perfect for those who enjoy birdwatching. The marsh area attracts a wide array of species including: 
Moorhen

Common Teal

Reed Bunting

Coot

Mallard

Sedge Warbler

Northern Lapwing

Common Snipe

Eurasian Oystercatcher

Blackbird

And many more 
Author Bio: Carmina Natividad is a foodie and travel buff who enjoys writing and sharing articles about travel and money-saving. You can count on her when it comes to hacks on accommodation, airfare, dining, and fun yet cheap ways to get around the city. To know more about budget travel and affordable hotel alternatives, visit DCU Rooms.