The best ballhawks in the NFL have done it from the safety spot. When they get the chance, they're also not afraid to throw hard hits.
In amateur leagues, the one kid who doesn't belong in sports is put on the safety team. They are far from the line and are only there in case a play gets blown up. As a last resort, they don't get much action and don't have a good reputation. That's not how Madden NFL 23 or football works, for that matter.
Instead, safeties are free to catch balls that are trying to go deep. In Madden NFL 23, they can cover any player they think could be a target. They also have the hardest hits on the field because they have so much room to run. Adults don't put the worst players at safety. Instead, they put the best players there.
Tyrann Mathieu – SS – 90 OVR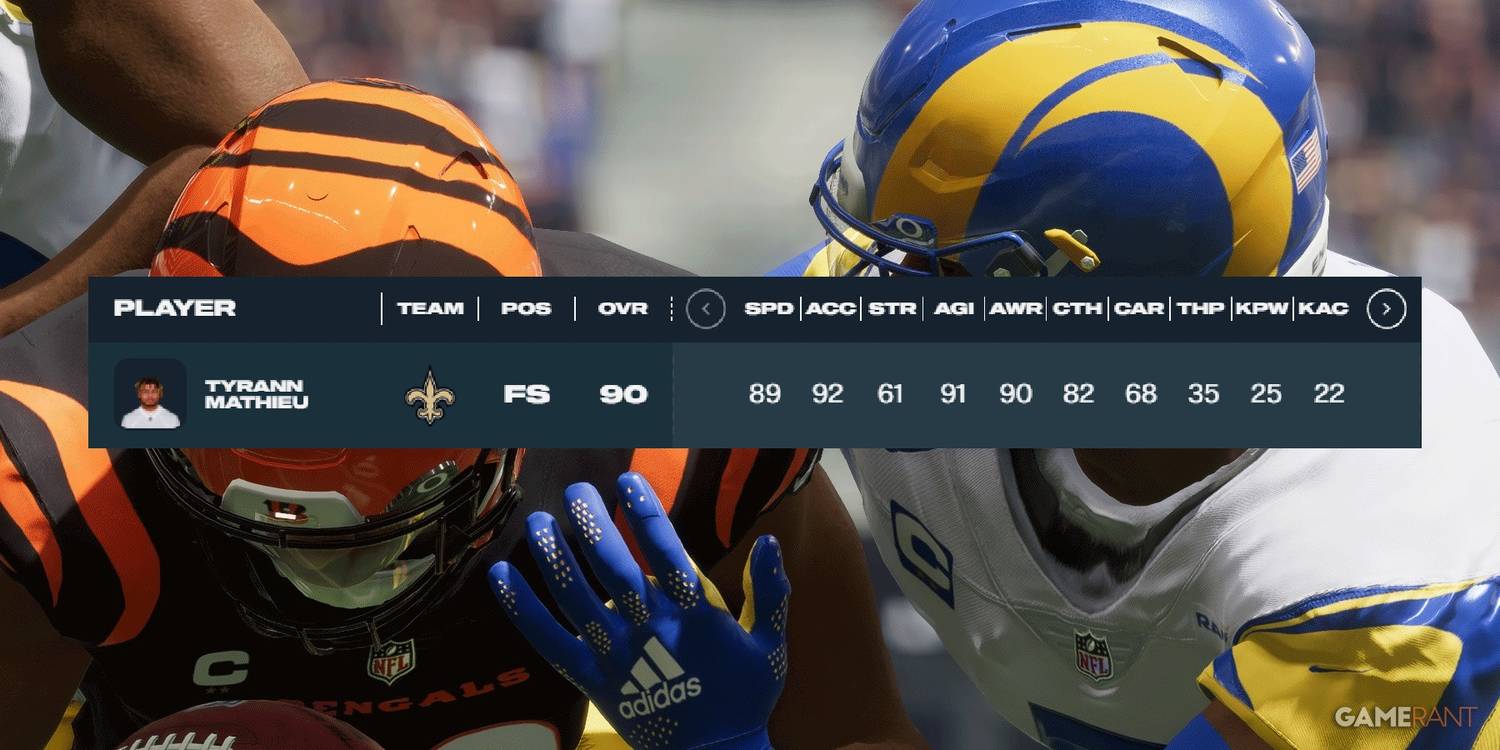 Fans thought before the season that if any safety would be the next 99 OVR rated player, it would be Tyrann Mathieu, who has done nothing but light the position on fire since he's been in the league. In 2021 and 2022, he played in the Pro Bowl. He won the Super Bowl with the Chiefs the year before.
His time with the Saints has not gone as planned, though. Mathieu started the year at the top of this list, but now he's lucky to even be on it. The Saints as a whole have had a bad year, so it's possible that Mathieu's lack of production has more to do with the team's problems than with him.
Jordan Poyer – SS – 90 OVR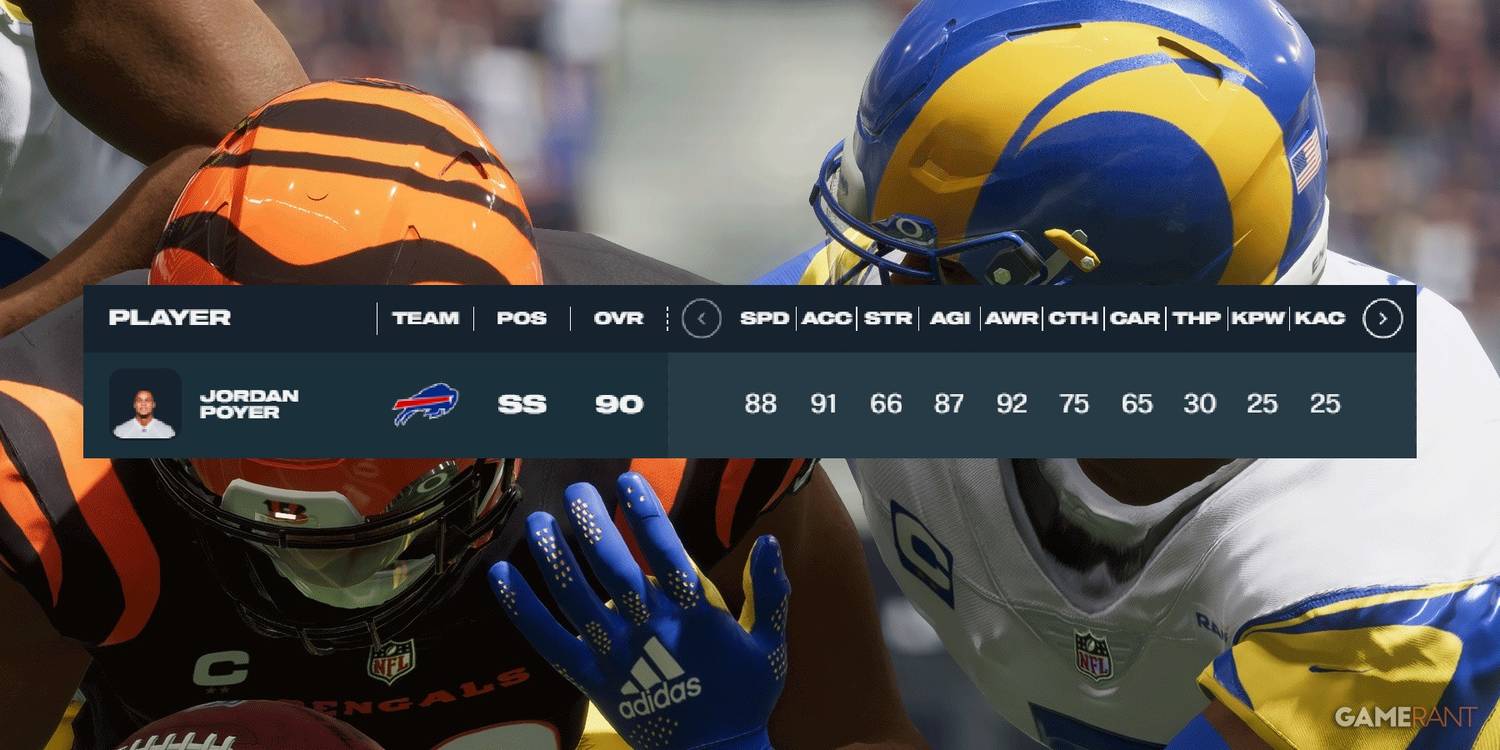 Safety players need to be able to get sacks and interceptions. Jordan Poyer was the only player in 2021 to have both five interceptions and three sacks. The Bills had the best defense at the end of the season because of what he did.
This was also the first time he was named to the All-Pro first team. In 2022, Poyer's OVR has gone up by one point because analysts have realized that the biggest problem for passers when playing against the Bills is getting around Poyer. He made it to his first Pro Bowl, and it's likely that there will be more.
Micah Hyde – FS – 91 OVR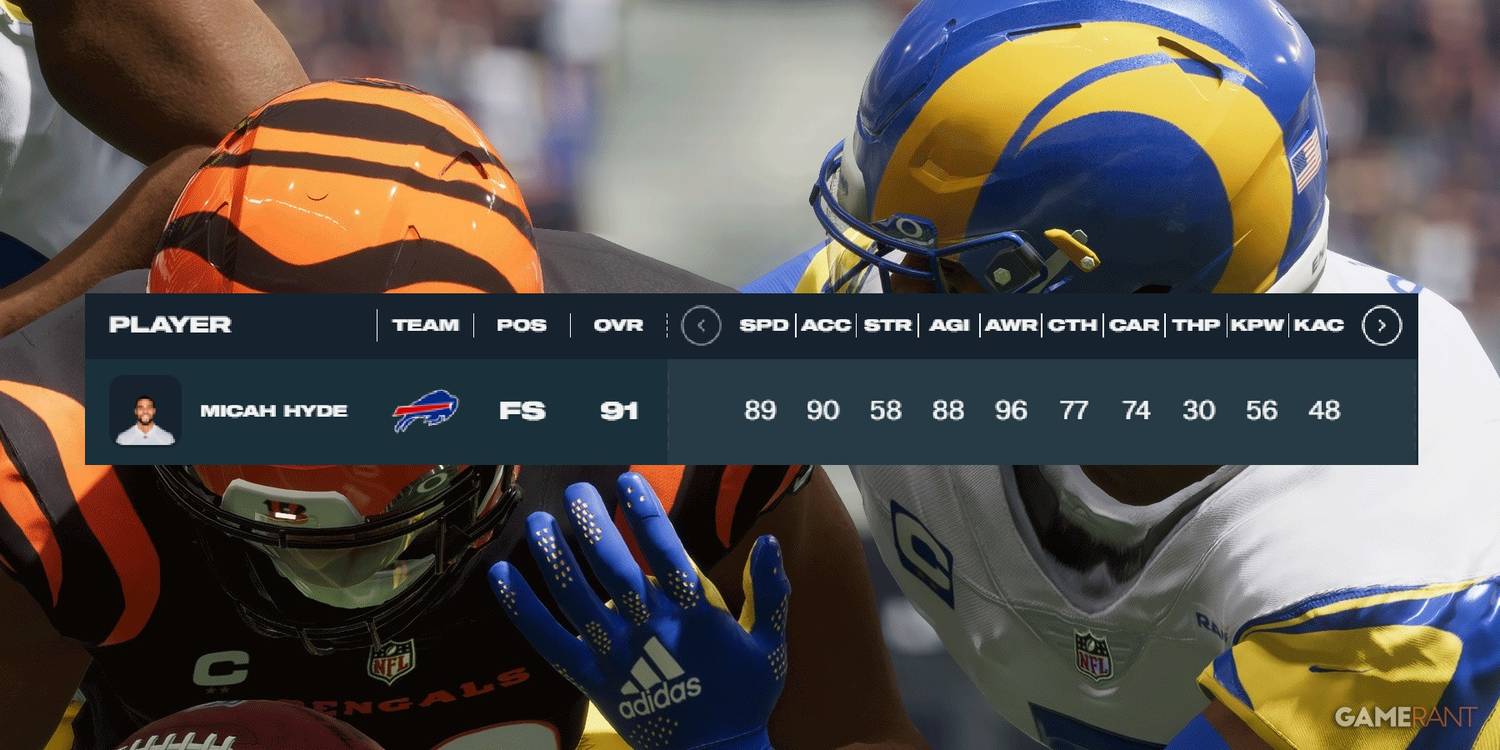 When the Green Bay Packers picked Hyde, they didn't know what to do with him. During those first four years, he was hardly ever thought of as a starter because he was often switched out with other players. When the Buffalo Bills signed him and made him their full-time free safety, everything changed.
Since then, Hyde has been to the Pro Bowl and has picked off a lot of passes. Since he didn't do much different when he played for the Packers, it's hard to see why they didn't put more money into him. Hyde was only able to play in two games before he hurt his neck, which ended his season. When he and Miller come back for the Bills next year, their defense will be scary.
Harrison Smith – SS – 91 OVR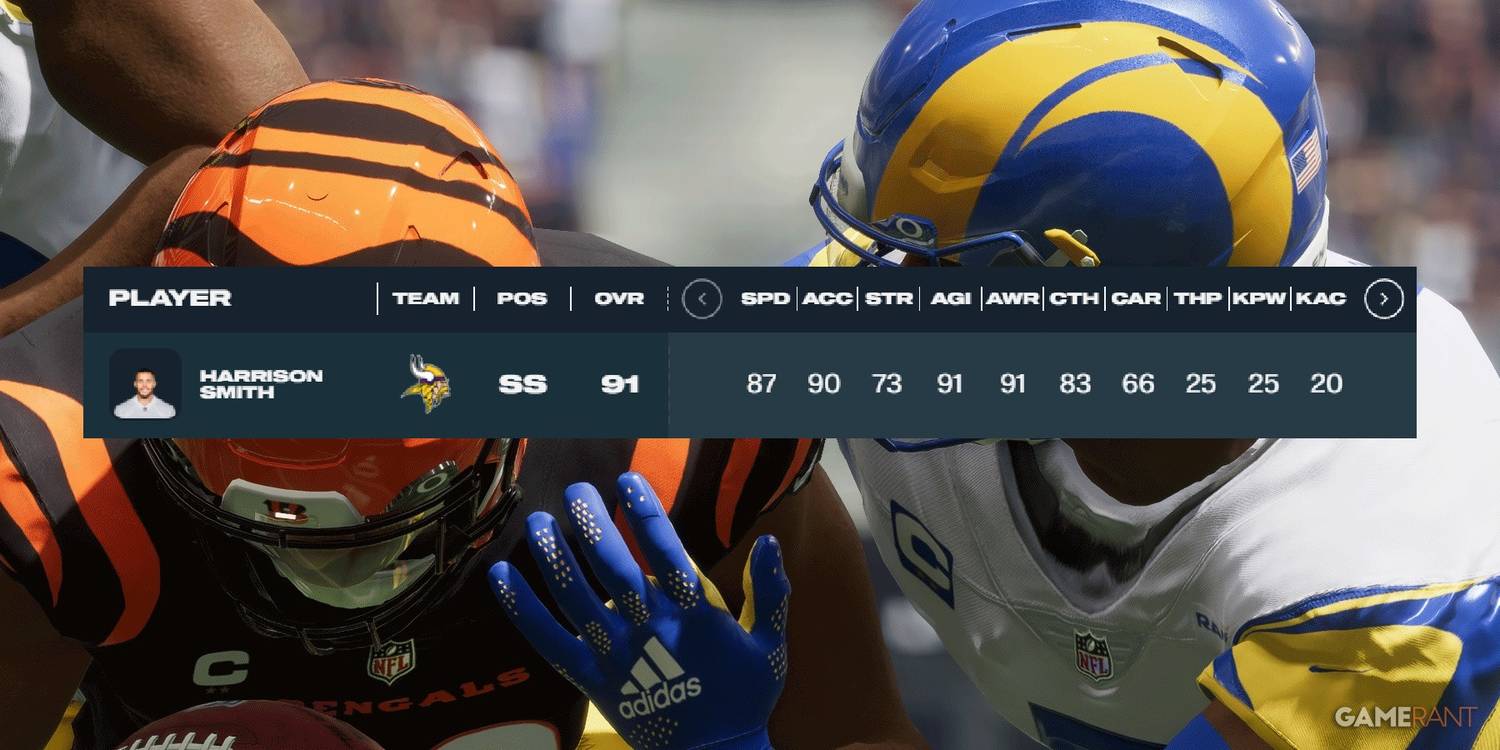 Harrison Smith has been to the Pro Bowl six times in the last eight years. If that doesn't say "I'm in charge," I don't know what will. Ask the fans in Minnesota, he works hard every week and is usually in the middle of the most exciting plays.
Even though Smith has been playing football for ten years, he is still getting better. In 2021, he will break his own record for tackles in a season. With five interceptions, he tied his career high and was one short of leading the league. Still, Vikings fans can only guess why he didn't go to the Pro Bowl.
Budda Baker – SS – 91 OVR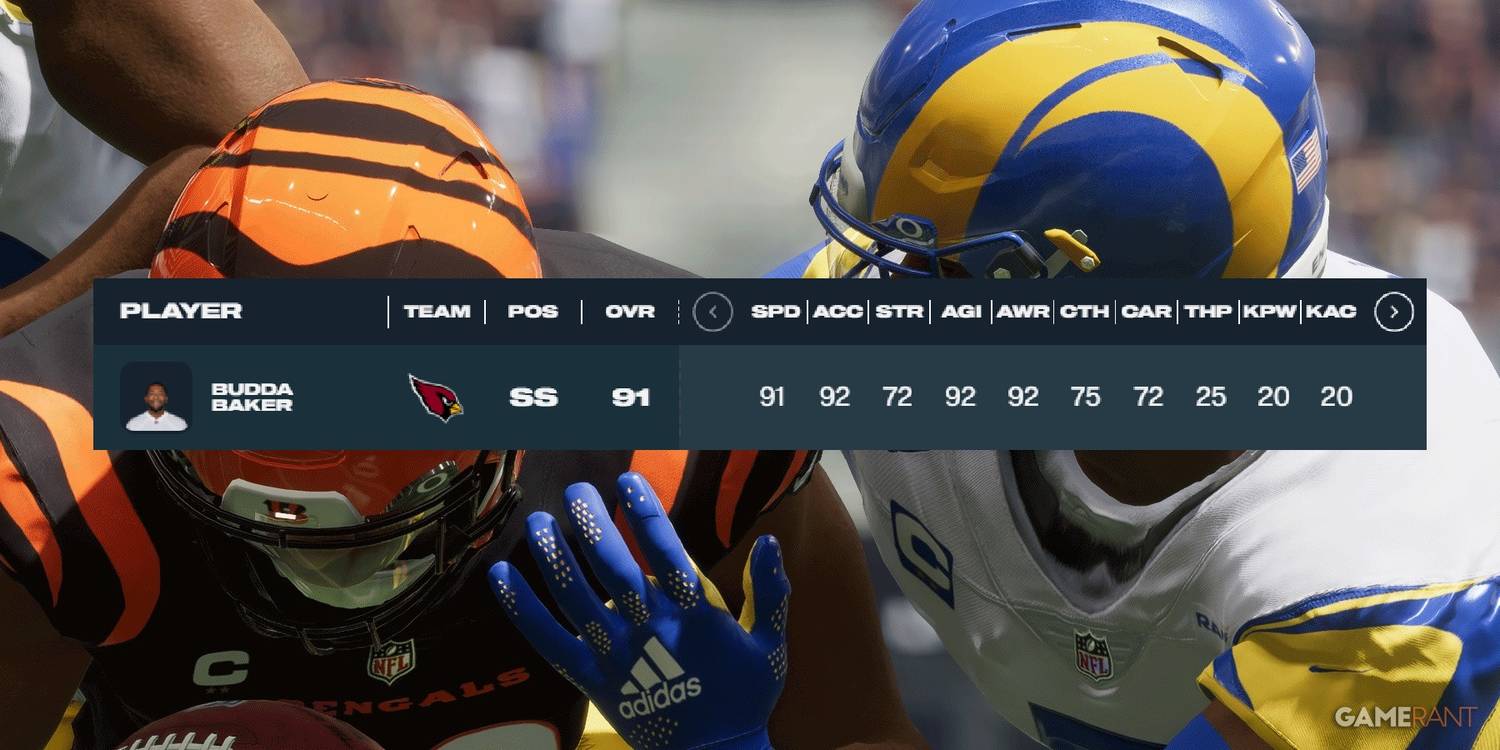 If you need a change in franchise mode, sign Budda Baker to be the best player for a long time. He is a young player who always does his best. When he's on the field, quarterbacks know better than to try to challenge the defense over the top.
Baker has been to the Pro Bowl five times in his six seasons, including the last four years in a row. The Cardinals were one of the worst teams in football overall, but their strong safety did his job and may have kept them from being the worst team in football by himself.
Minkah Fitzpatrick – FS – 90 OVR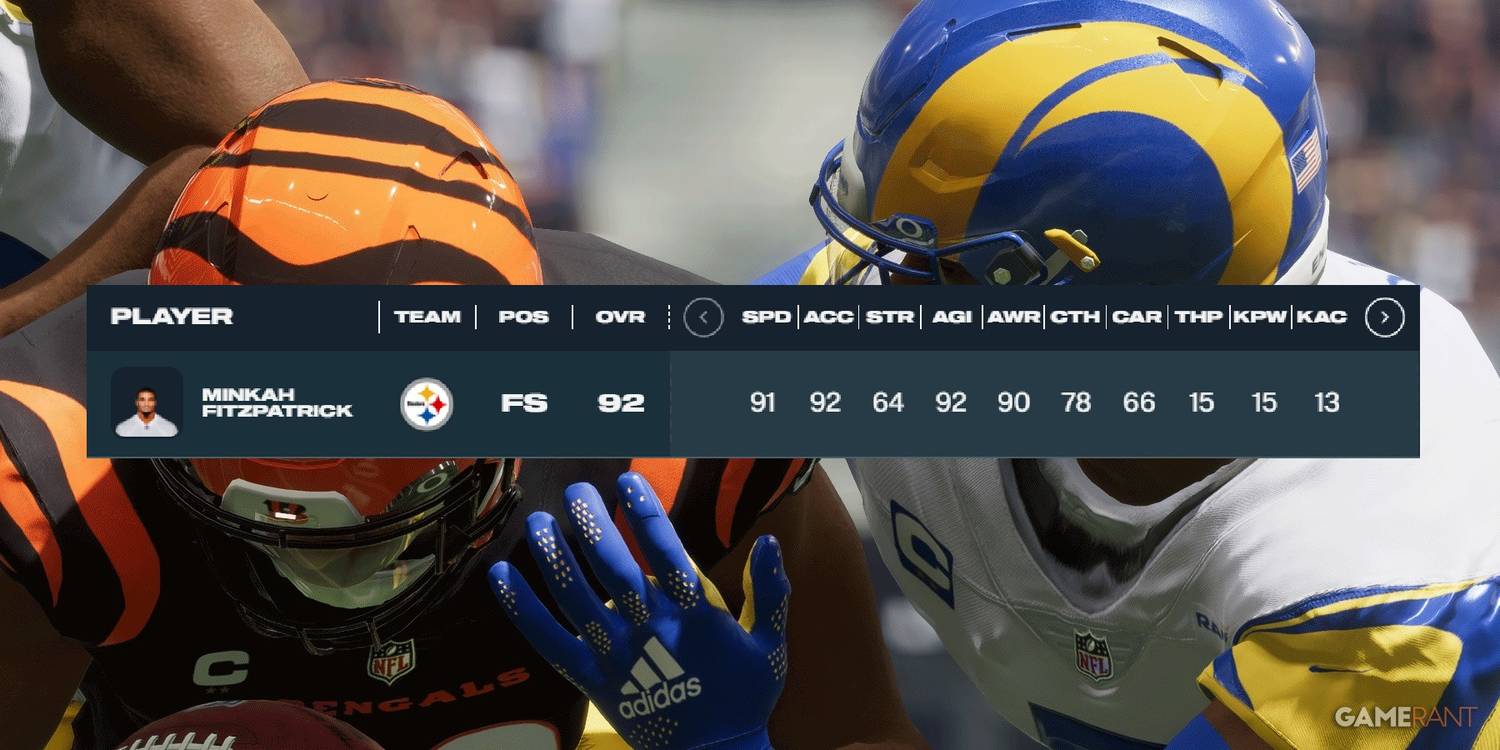 When Minkah Fitzpatrick missed his first Pro Bowl in three years in 2021, the experts might have thought less of him. Those who said he couldn't do it were very wrong. He was great for Pittsburgh's defense in 2022. Minkah Fitzpatrick tied for the league lead in interceptions with six.
He is making a lot of interceptions and blocking kicks. In week one, he did a great job on defense and won another Defensive Player of the Week award. Fitzpatrick is both reliable and good when Madden NFL 23 game is on the line. He shines in a defense that usually gives all the credit to its pass rush. Fitzpatrick is the one who makes the secondary work. This is not to say that the front of the defense isn't important.
Kevin Byard – FS – 92 OVR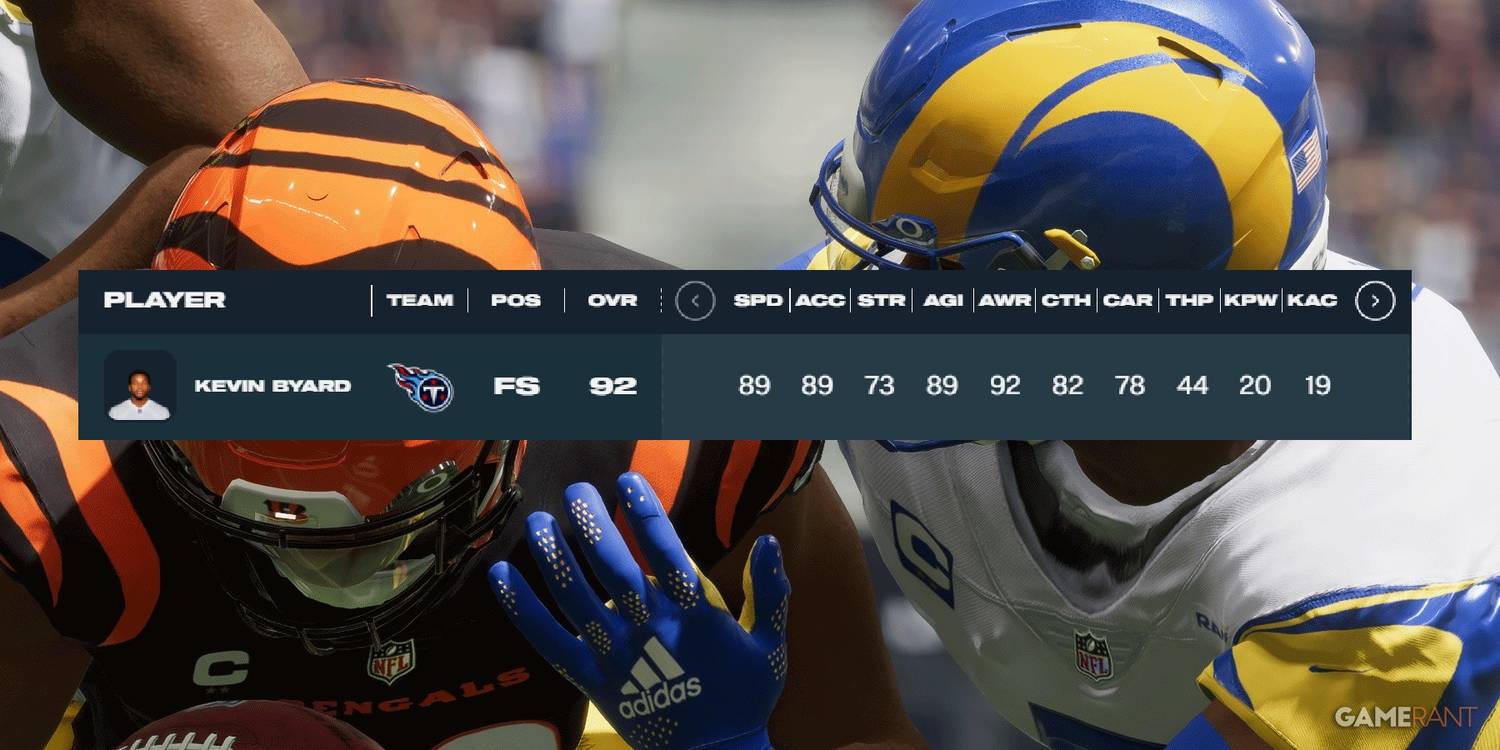 Many teams have learned the hard way that toughness is just as important as talent or skill. They want to look at last year's game, compare it to this year's game, and know that the player will either play every game or come very close to it.
Here, Kevin Byard really shines. Since he was picked up in 2016, he has played in every game. Not only is he there, but Byard has also led the NFL in interceptions before and been to two Pro Bowls.
Jessie Bates III – FS – 92 OVR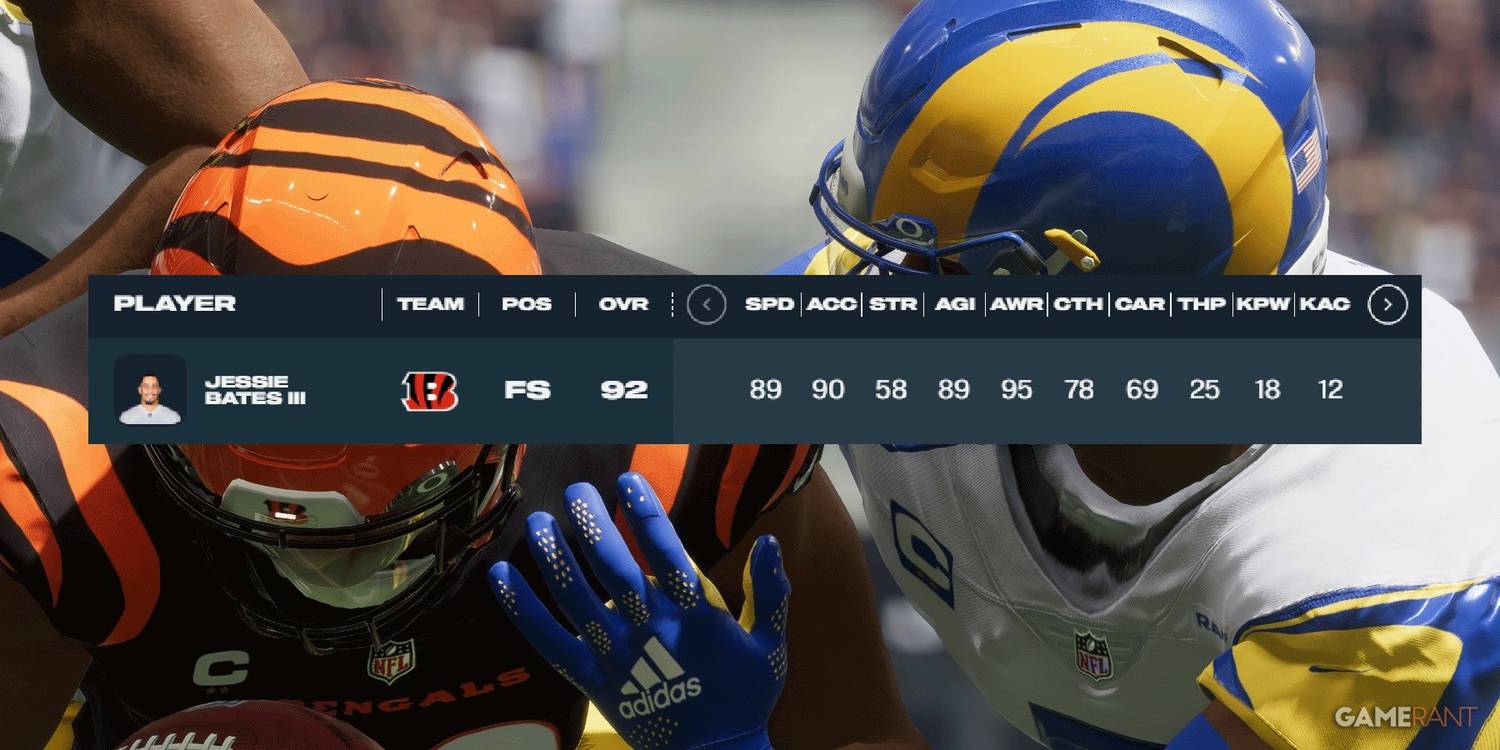 Even though their offensive line was terrible, the Bengals made it to the Super Bowl in 2021. Many people gave Joe Burrow and Joe Mixon credit for making plays even though the unit was bad. But when the team was in the playoffs, analysts started to look at the defense and how well Jessie Bates III led it.
Experts finally realized in the middle of 2022 that the Bengals' defense has been just as good as their offense. Bates should be as well-known as any other football player in Cincinnati.
Justin Simmons – FS – 93 OVR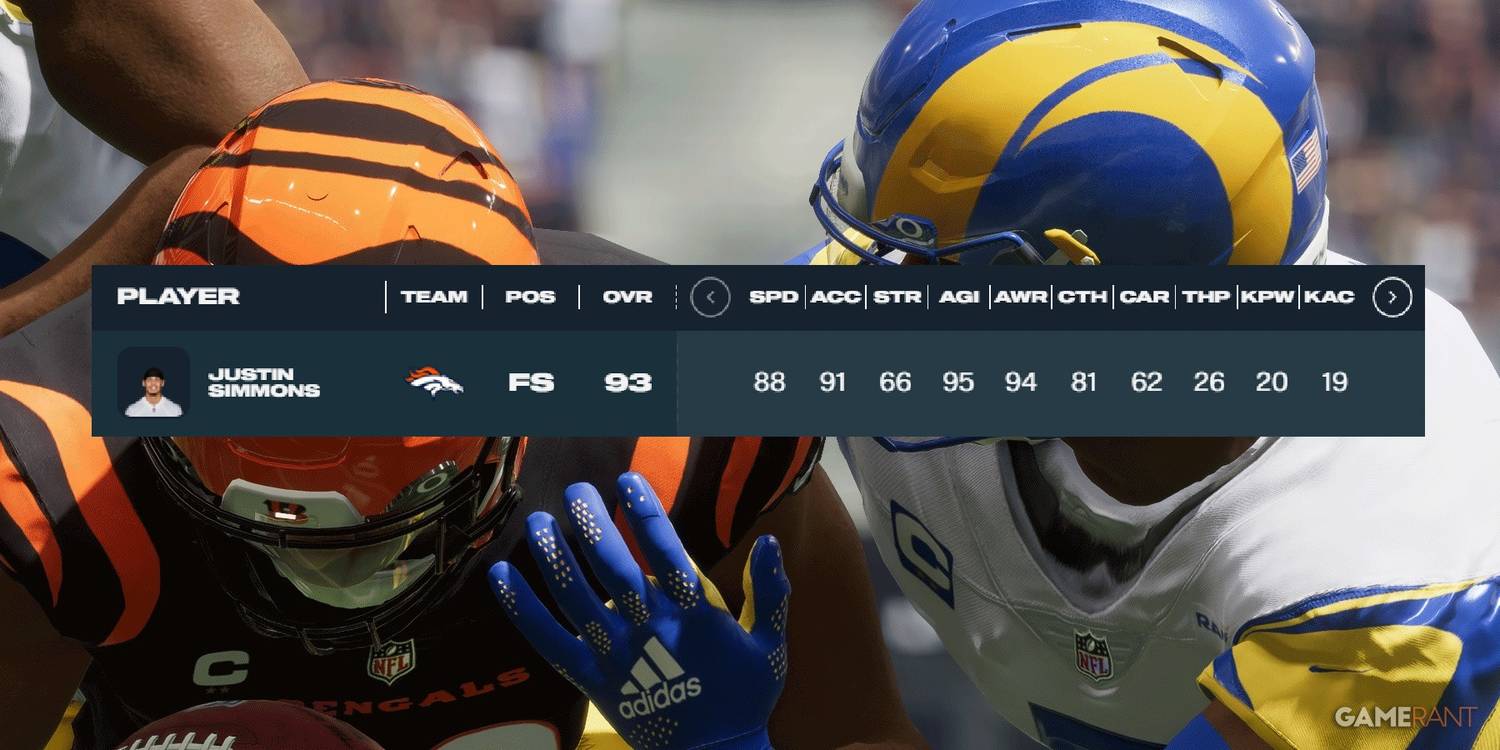 Free safeties can be as flashy as the cover art of Madden NFL 23 game. The best free safeties are in on many plays because they can pretty much lead themselves by following their instincts. Justin Simmons took a few seasons to get used to his new role. He is now always one of the best.
Simmons was treated very badly by Pro Bowl voters, who didn't pick him even though he tied for the league lead in interceptions. Surprisingly, he only had to play in twelve games to do this. He probably got in trouble because he was on a Broncos team that was one of the worst in history. Simmons is rightly ranked as the best free safety in the game right now, thanks to the people who change the ratings.
Derwin James Jr. – SS – 94 OVR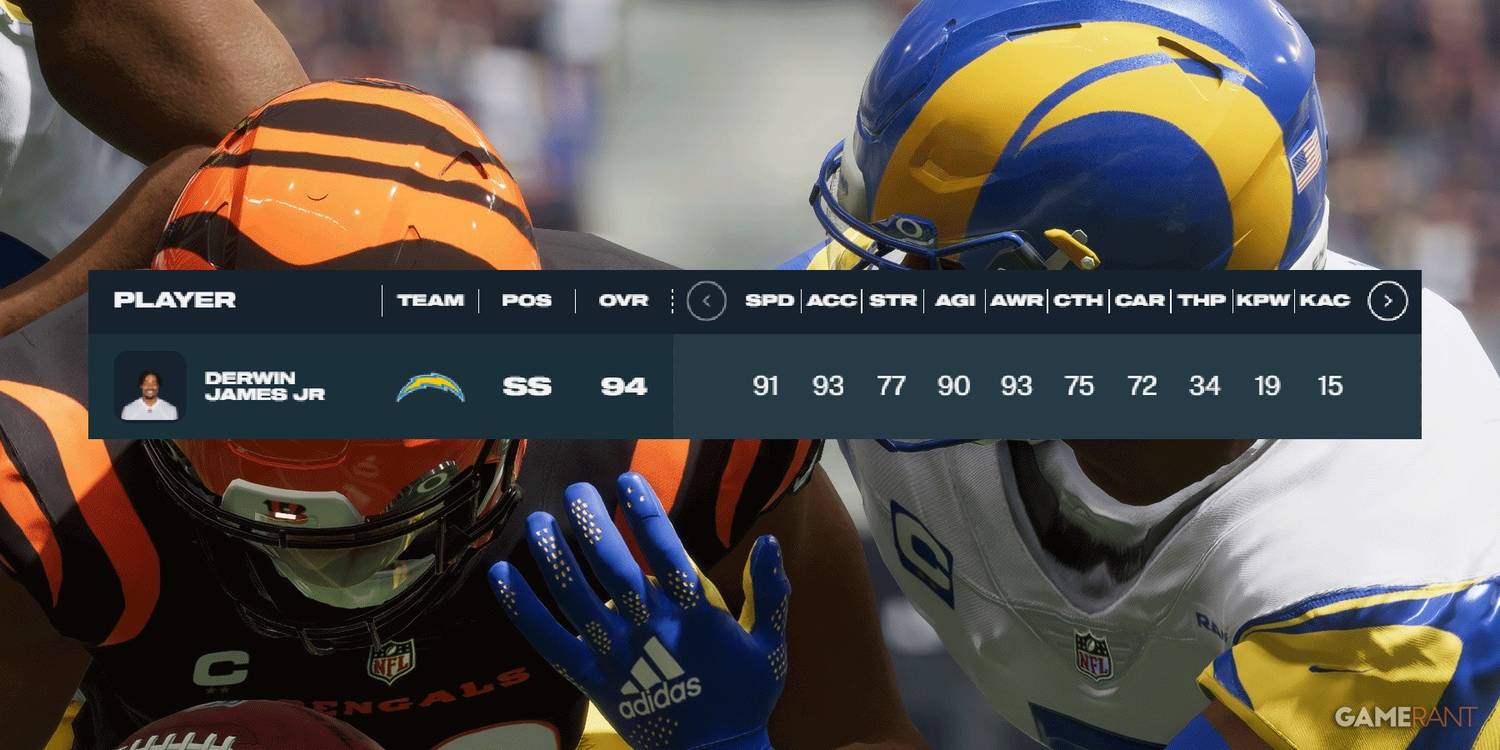 Derwin James Jr. made it to the Pro Bowl in his first year of football. That 2018 season was amazing, but injuries meant he could only play in five games over the next two years. Fans can only guess what the player's rating will be and if he'll still be the same when that happens.
James showed in 2021 that he is still the same great safety he used to be in Slope Game. He was picked for the Pro Bowl for the second time, and then again in 2022. Even though he hasn't played a full season since his rookie year, his tackles and interceptions make it hard to believe that he hasn't.
Madden NFL 23 is now available for PC, PS4, PS5, Xbox One, and Xbox Series X/S.